My name is Dave Muscato (www.davemuscato.com), I'm 21 years old, and I'm a musician from Columbia, Missouri. I play bass for the alternative rock band SanSerif (www.sanserifband.com).

I founded Free Fiona on November 20th, 2004 with the sole purpose of convincing Sony/BMG Music to release "Extraordinary Machine."

I've been a Fiona Apple fan since I was twelve years old, when Tidal was released (1996). I have no special relationship with Fiona Apple, I am just a fan who wants to hear her new album!

You can email me at dave@freefiona.com

For more information about me, visit my website at www.davemuscato.com.

Thanks for visiting!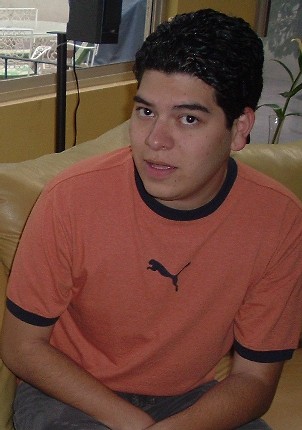 Alberto Martinez, Mexico / Central America Regional Manager

Myra Byrom, Southeast Regional Manager
Tricia Johnston, Midwest Regional Manager
Kelly Burgess, Webmaster
Laura Thayer, Alaska/Canadian Regional Manager
Helen Escallon, South America Regional Manager

Alberto Martinez
Sofia, Italy Regional Manager

Campaign Managers:


Thanks! We couldn't do it without you.



To our visitors:

All our campaign managers (including Dave) volunteer their services.

Free Fiona is a not-for-profit organization.